Learning is our core purpose at Olivia Ryan School where we adopt a child-centered approach.
Our learning and teaching policy emphasises the importance of exciting, relevant and challenging lessons to prepare our learners for life.
Excellent teaching is the basis for personalised support so that each student can achieve their best.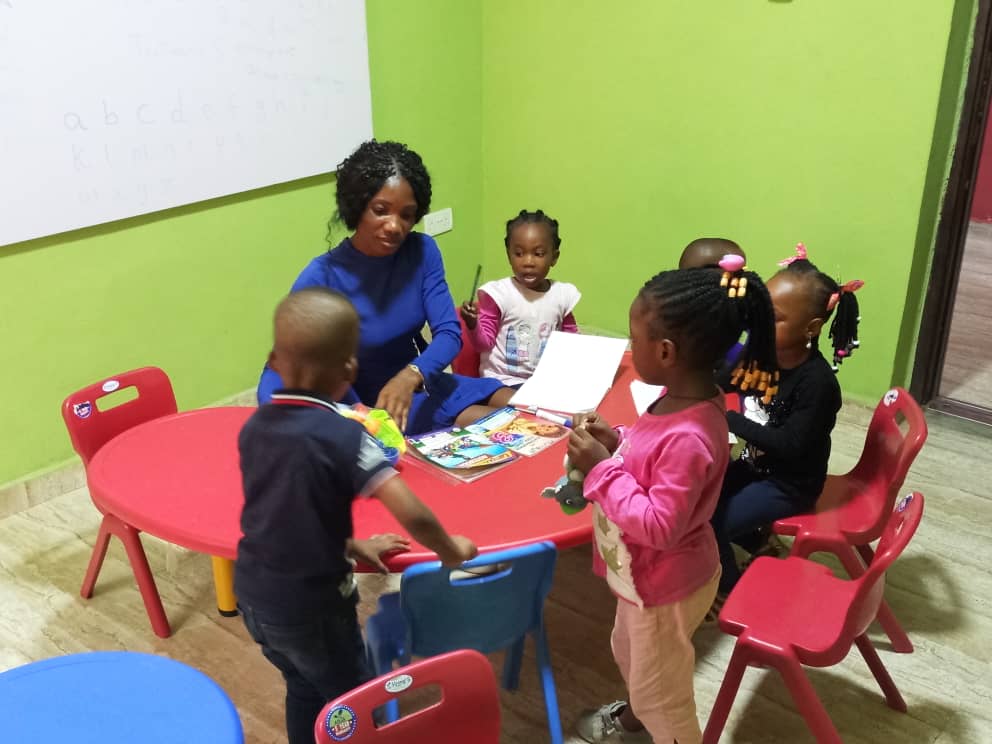 Creche Programme
A typical day in a child's life consists of sleeping, eating, individual and group events with the use of relevant Montessori materials and resources which helps the development of the child. Group and personal lessons are organized around social, language, motor, cognitive, sensory and practical life. Rhymes, books and songs also make up a child's daily activities. We plan each child's lessons and activities based on the uniqueness and schedule of the child. Because we understand that self-expression is one of the most important aspects of child development, we provided dedicated playrooms for your children to find daily expressions. At Olivia Ryan crèche, your child begins his/her journey into the warm, loving and self-learning Montessori environment, where his developmental indicators are encouraged and independence, coordination and concentration are focused on for the overall development of the child. We know that parents are the first teachers of their children, and consequently partner with you as we work with your child, to make the most of his potentials. Age Section: 3months – 18 months Hours: 6.00am – 6.00pm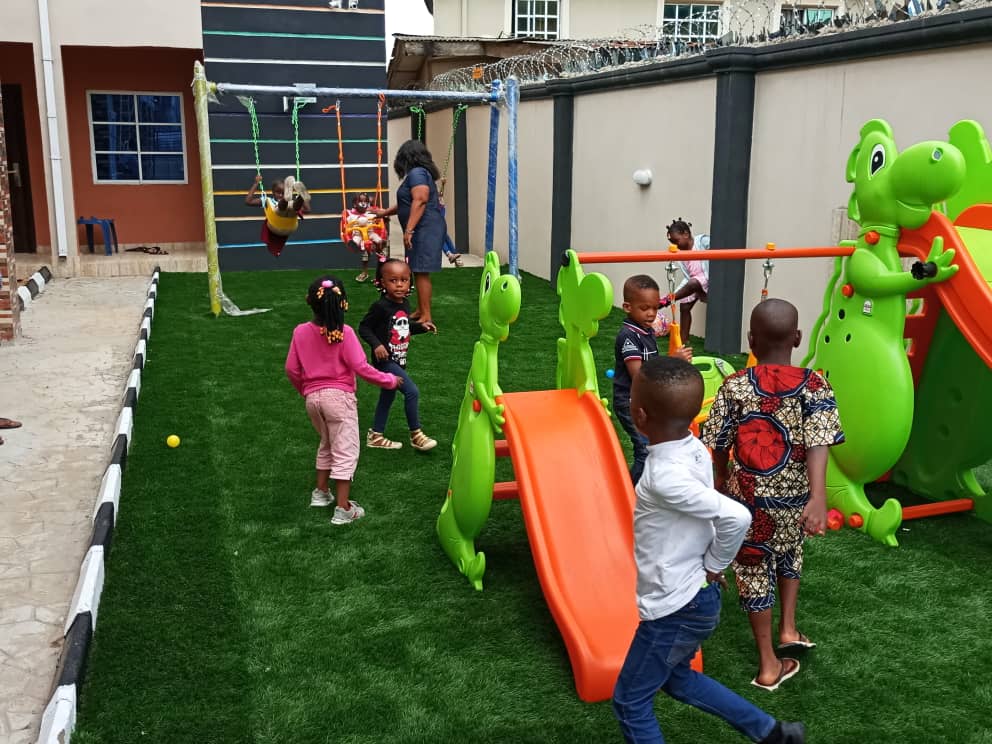 Toddler Programme
Our Montessori Toddler programme focuses on supporting your child across all developmental areas – Physical, Cognitive, Language, Emotional and Social. Importance is on encouraging your child to become independent, through interaction with the environment and specific resources and activities cutting across all areas – movement, thinking, language and communication, feeling and interacting with others, including practical life skills and sensory education. The eighteen months spent in the toddler classroom is employed to help your child gain confidence in himself, socialize and bond with others within a secure environment, foster your child's natural desire for exploration within a carefully prepared and enriching environment, and cultivate an interest in learning. Activities include use of several didactic Montessori materials, solving puzzles, storytelling, art & craft work, singing, and great outdoor activities Age Section: 18 months – 2.5 years Hours: 8.00am – 1.30pm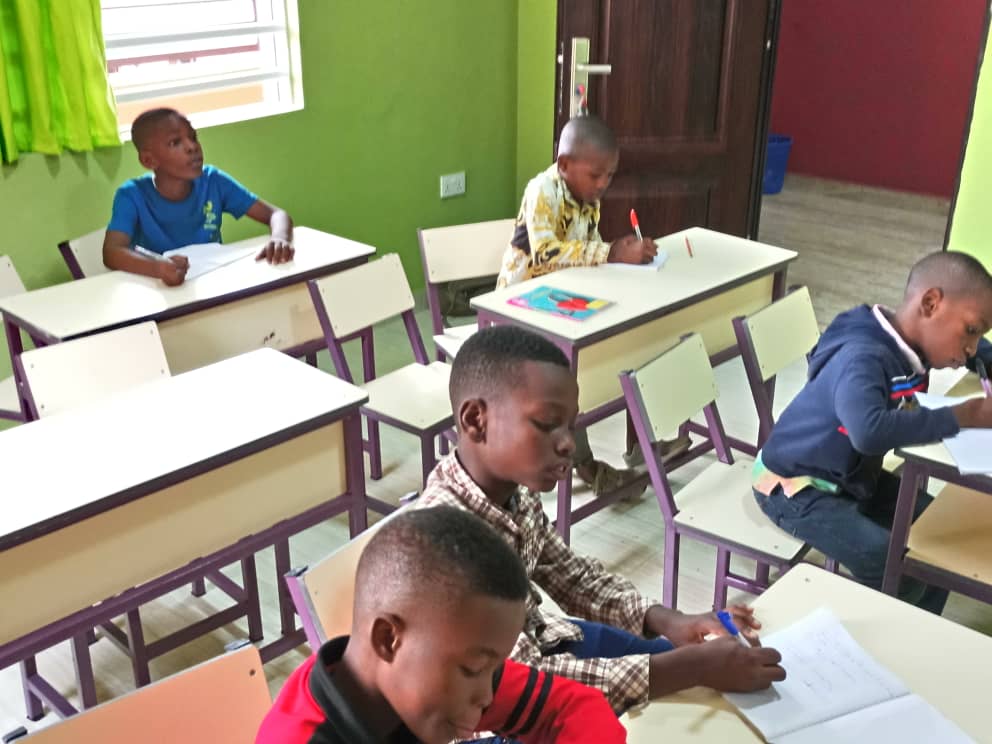 Preschool
The core curriculum at pre-school level is the Montessori Curriculum. Your child will work with Montessori materials and other educational resources, which will help him/her perfect their natural tools for learning, and also learn how to think, communicate, behave responsibly and become independent. Through the use of the Montessori materials, the basic skills for language and literacy, mathematics, knowledge and understanding of the world, creative development, personal and social skills including physical development are achieved. Your child will be treated with trust and respect, and encouraged to work out his/her own relationship, and also appreciate his/her environment by caring for, and learning to respect his/her natural world. Your child is thus prepared to make a smooth transition to the elementary school and other educational materials that will be used in future.
In addition to encouraging your child to be independent, he/she is given the freedom to choose his or her work/activities in the different curriculum areas.
Your child is introduced to Montessori materials within the prepared environment and shown how to respect and care for the environment and all things within it. Other activities such as singing, music and movement using percussion instruments and other forms of creativity are encouraged. Termly themes are also explored in class discussions, and inform planned activities for the children across the entire pre-school.
Overall, the child is given the necessary foundation for work which the elementary school will build on. Subjects are categorized under the following major curriculum areas.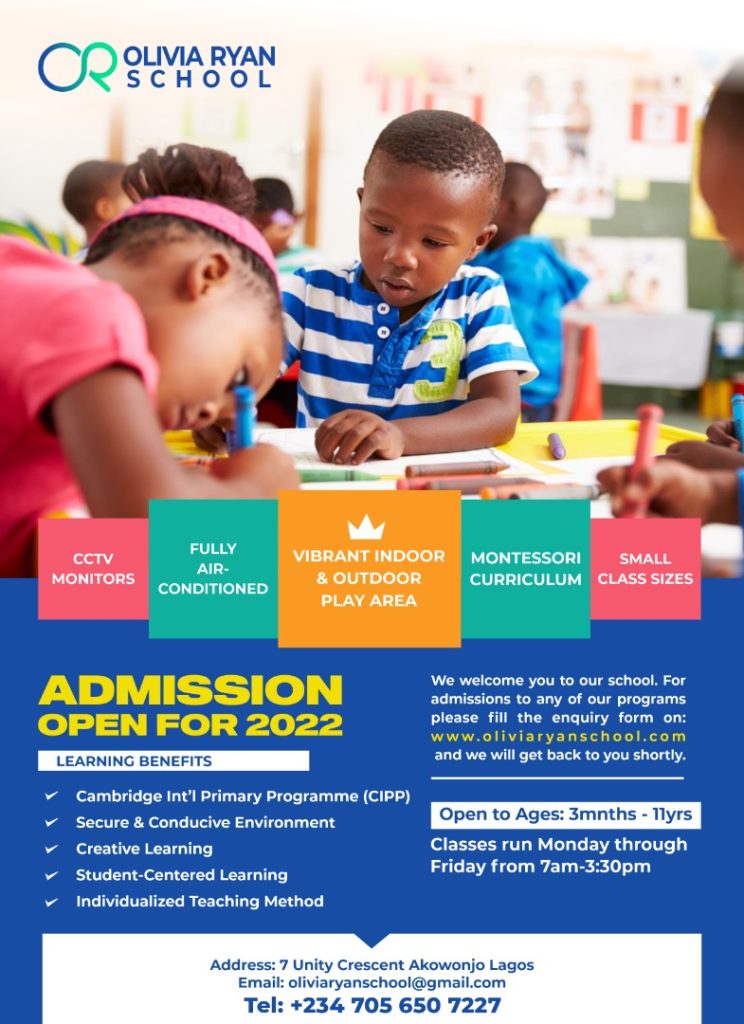 Our Primary programme at Olivia Ryan School builds on the pre-school experience, and reflects the child's new stage of development. 
Olivia Ryan Schools  are Cambridge International Associate Schools, and employ the Cambridge International Primary Programme (CIPP), a curriculum that is rich in content and used in over 150 countries of the world. CIPP delivers a broad and balanced world class curriculum that is adaptable to our context, culture and ethos as a school. 
With clear learning objectives and development of knowledge and skills, it develops children who are confident, reflective, innovative, engaged and take responsibility for their learning. 
The CIPP Checkpoint tests provide an international benchmark of learner performance in relation to the curriculum, their learning group, the whole school, and against all learners who have taken the same tests in that series around the world.
All
Nigeria Facilities
UK Facilities